Intuitive Mapping Sessions for 2013 with Grace Murdock
Blessings All!

If you've been curious or considering experiencing an Intuitive Reading with me, then NOW IS THE TIME.

For January I'm offering 60 minute '2012 Year Ahead' Intuitive Mapping Sessions for $33.33
…this offer is good for the first 20 people to book a January session.

Normally valued at $77.77 to $111.11, these Intuitive Readings are done via phone. Recordings are available.

I'm excited about what I've seen 'moving through' as I sit with clients and friends and take an Intuitive Look towards the upcoming year.

So what is an 'Intuitive Mapping Session' anyway?


THESE 60 MIN. INTUITIVE READINGS EXPLORE:


Your Upcoming Year - Month by Month - Highlighting

Areas of Perceived Difficulty & What they are REALLY about on a Soul Level

Potential Positive Creations & Access.able Next Steps

Key Learning Opportunities for Personal and Global Transformation
INTUITIVE MAPPING SESSIONS ASSIST YOU TO:

Connect with Inner Clarity

Organize Mentally, Spiritually & Energetically

Access your Innate Ability to Heal

Co.Create Your Most Aligned Life
JANUARY 2013 FOR $33.33 OFFER:

January 1 − 31st 2012. January time slots WILL FILL, so do schedule sooner than later.


SELF INVESTMENT is usually priced at:

30 MIN = $44.44
60 MIN = $77.77
90 MIN = $111.11

I'm excited.

What a potent way to begin (y)our New Year.

I look forward to sitting in Intuitive Inquiry with you.

Email
Grace@Krmel.org
to set up a session or receive more information.

Who is Grace?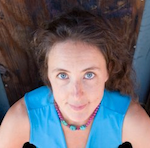 Grace is the co.founder of the Krmel Mystery School & Founder/Director of the Krmel School of Sentient Birth. Working in the Healing Arts for nearly 20 years, Grace is a Certified Spirit Coach http://www.spiritcoachtraining.com offering one on one Coaching Programs to assist people in aligning their lives in support of their 'bigger picture' Soul Growth.

Grace inspires the possibility and probability of birthing our next generation into 100% trauma free birth environments. Offering 'Spirit Coaching for Sentient Birth' she assists families in utilizing pregnancy and parenting to access their deeper truths for the purpose of creating more sustainable foundations for Parenting, Partnering, and Personal Growth.
Grace Murdock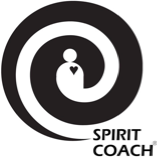 Cofounder, Krmel Mystery School
Director, Krmel School of Sentient Birth

Bio for Grace Murdock

Spirit Coaching
Conscious Conception, Pregnancy, Birth Support
Rites of Passage
Yoga

________________________________________

Here is what clients are saying:
"Thank You so much for your Reading...I can't tell you how much it reconnected me to my truth in so many ways!"

-Harmony Kalch
Yoga Teacher
Athlete
Group Facilitator

"Your Intuition was right on with where I was at at the time of our conversation. Your presence was felt from thousands of miles away."

-Ricky Roberts lll
Author of: "You", "What Really Matters?" and "Where Did the Gift Go?"
Speaker
Youth Mentor
"Our session was exactly what I needed to fully align w/ my center in presence and action. You listen and perceive so much more than my words and I literally felt your awareness scanning my chakras despite being on opposite sides of the continent. Your potent reflections tied together insights from my many years of personal growth."
-L. Q. Thomas
Mother
Entrepreneur
Dancing Freedom Facilitator
"Thank you so much, Grace -- it (the intuitive mappings session) was an incredible experience and I am deeply grateful for your warmth, compassion, and skill. I felt that all the insights were astonishingly apt and on-target. Most importantly, I felt that our time together lifted and lightened my energy, which was a unexpectedly wonderful gift."
-Diana West;
Lactation Specialist
Author
"I left my session feeling very grounded and open to Universal Flow. This work provided me with tools that I am looking forward to utilizing to guide me on my spiritual path. You had so many insightful things to say that were definitely "right on" and helped me to see my life more clearly.

I want more of what you have to offer!"

-Kaci Tipton-Fazio
Certified Nurse
Zumba Instructor
Mother to Be